wenewa home network support for Telcos and ISPs
Provides effective support for home networks, resulting in fewer and shorter support calls to network help-desks and therefore significantly reduced help-desk costs.
As many as 9 out of 10 technical fault calls to an average provider help-desk are not caused by a fault on the Internet connection. Instead, the reported issues relate to problems occurring elsewhere on the customer's home network.
Most customers have no idea what causes a slow Internet connection. And when they call the help-desk, the support agent has no visibility inside the home network and therefore no means to reliably assist the customer locate the possible source of the problem. This dysfunctional support process results in dissatisfied customers and is a major driver of churn.
With an average of 11 devices connected to a typical home network today and this number forecast to rise to 50 by 2020, home network complexity and therefore call volumes to the provider's helpdesk will continue to increase exponentially.
wenewa Home Network Support
wenewa gives support agents a unique and powerful tool to remotely test and diagnose home connectivity issues, arising beyond the provider infrastructure
More importantly, customers can now use wenewa as a simple-to-use self-care app, before even calling the help-desk. The app provides self-service triage to filter genuine provider issues and gives customers easy-to-follow instructions of how to resolve issues in their home network, identified by the app's sophisticated real-time network diagnostics engine.
wenewa is a multi-platform app for smartphones, tablets, laptops and desktop computers combined with a powerful backend-server complete with web-portal (all available as SaaS) which seamlessly integrates with the Telco's or ISP's ACS (Automated-Configuration-Server) as well as with any existing ticketing, CRM and billing systems. Implementing wenewa inside the service provider's organisation is simple and straightforward.
Imagine having an automated field service engineer on your customer's device, efficiently identifying the origin of local issues on the customer's home network through real-time tests and measurements.
wenewa proactively diagnoses all the components involved in a customer's broadband connection: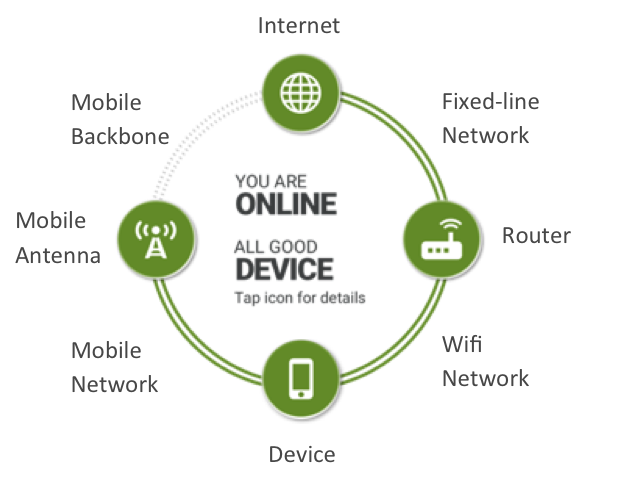 Issues identified by wenewa are explained in an intelligible way to your customers, enabling effective self-care through guided issue resolution. This data is then uploaded onto your call centre system, so that if your customer does call for help, your support agents have all the information necessary to efficiently support the customer, including the ability for the agents to run tests remotely on the customer's devices.
wenewa collects all the information about the customer's devices and home network environment, giving a complete history of the performance of the connection provided by the Telco or ISP as well as any issues identified on the home network.
wenewa easily integrates with any existing customer support system and comes fully featured with all digital support channels: chat, video calling, remote access to devices in addition to remote network testing plus a complete toolbox of valuable statistical analytics.
wenewa works regardless of network, connection type and platform, helping you to immediately start saving support costs while increasing your customer satisfaction at the same time.
Tangible benefits for Telcos and ISPs
Reduce unnecessary customer support calls through increased customer self-care
Reduce average support call duration due to improved home network diagnostics
Reduce No-Fault-Found for routers and devices
Increase first-time-resolution ratio
Reduce unnecessary engineering visits
Reduce number of new routers dispatched unnecessarily as a last resort
Improve NPS through great digital support experience
Adopt remote testing and support
Enable meaningful and targeted cross and up-selling
Examples of potential root causes when a customer calls the network help-desk to report a slow internet connection and which can be diagnosed more accurately using wenewa Home Network Support
Device hardware (e.g. simply insufficient processing power)
Device software (e.g. other apps competing for same processing power)
Another device on the customer's home network (e.g. a legacy laptop with an unsupported protocol or a device consuming all available bandwidth)
Interoperability issues: A legacy device on your home network is causing WiFi instability
The WiFi connection (e.g. channel congestion)
The router (e.g. hardware, CPU load, congestion)
The mobile connection (e.g. customer is not on WiFi at all, but still tethering on a MiFi device)
The home network (e.g. faulty cables)
Congestion at your service provider
A problem somewhere out on the internet
Congestion at a server used to stream movie, music or gaming content
etc.
Downloads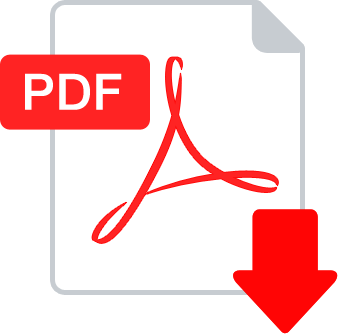 wenewa Diagnostics Brochure