Device diagnostics for insurances
Fraud-proof digital processes for new business opportunities 
Fraud and missing transparency hinder the used smartphone insurance business. For this reason, insurance coverage can typically only be obtained for a very limited time after the purchase of the device. This leaves a very large share of Smartphone owners completely untapped: think about the increasing number of people purchasing a second or third hand device, or simply about those wishing to renew their policy after the first year.
What if there was a way to certify the functional and cosmetic condition of a device and offer bespoke protection, easily, digitally and remotely?
Our technology does just that. We bring the full process on the customer's Smartphone, including unique identification of the device, full automated diagnostics, front and back pictures to capture broken screens, down to contract signature and mobile payment. An end-to-end go/no-go flow for instant device cover without the need for physical inspections, paperwork or headaches for the insurer.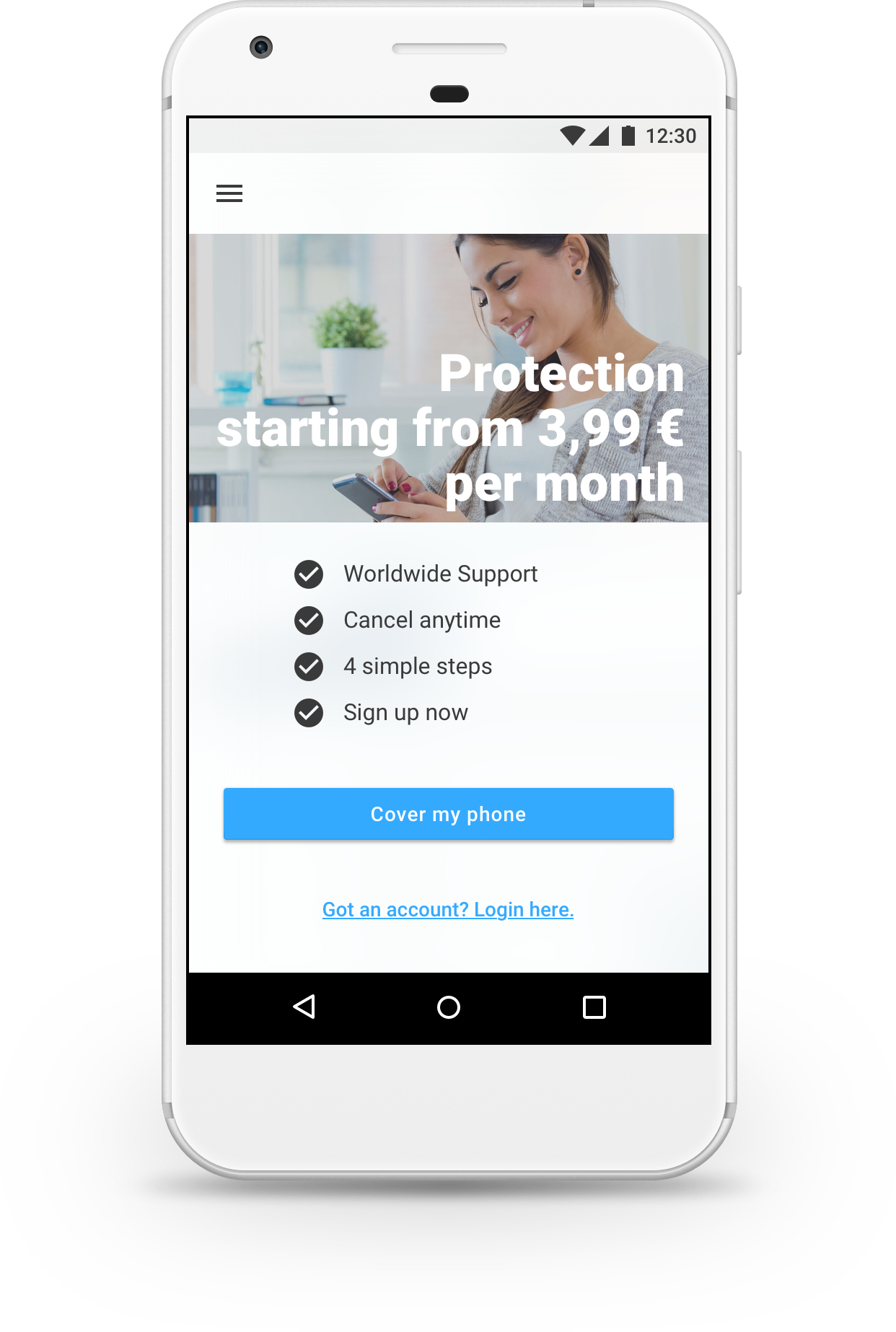 Fully fledged functionality
Our insurance solution is available for Android and iOS devices.
Self-care or remote device health checks include:
Unique device detection (OEM, Model, IMEI, etc.) to ensure the phone is not lost or stolen and eligible for insurance
Hardware tests on physical elements:
Touchscreen, front/back camera and cosmetic condition (broken screen),
microphone, speakers, buttons, all different sensors, USB connector, accelerometer, etc.
Battery health status
Rooted device
Claim management
User details and insurance contract information

Complete your solution with additional functionality from our mobile first after-sales feature set, including:
Additional tests from our comprehensive library
Content backup and transfer
Digital customer support tools
Lost or stolen functionality