[–contact-link=5–]
[–case-study=category/case-studies/after-sales-solutions/cs-mobile-first-after-sales/–]
After-sales customer support on the customer's device
Technology driven processes to provide the best experience and minimise risk
Customers demand mobile first digital services. WebToGo provides:
Full on-device after-sales app with a complete toolset of capabilities
Web user portal for when the smartphone is lost or stolen and for checking where the phone is in the repair process in real time
Call centre system with digital support capabilities
Back office system for data analysis, marketing campaign management and notification push
Click on the after-sales processes in the graph below to view examples of how the capabilities can be built into customer journeys. Additional information is available in the Download section at the bottom of the page.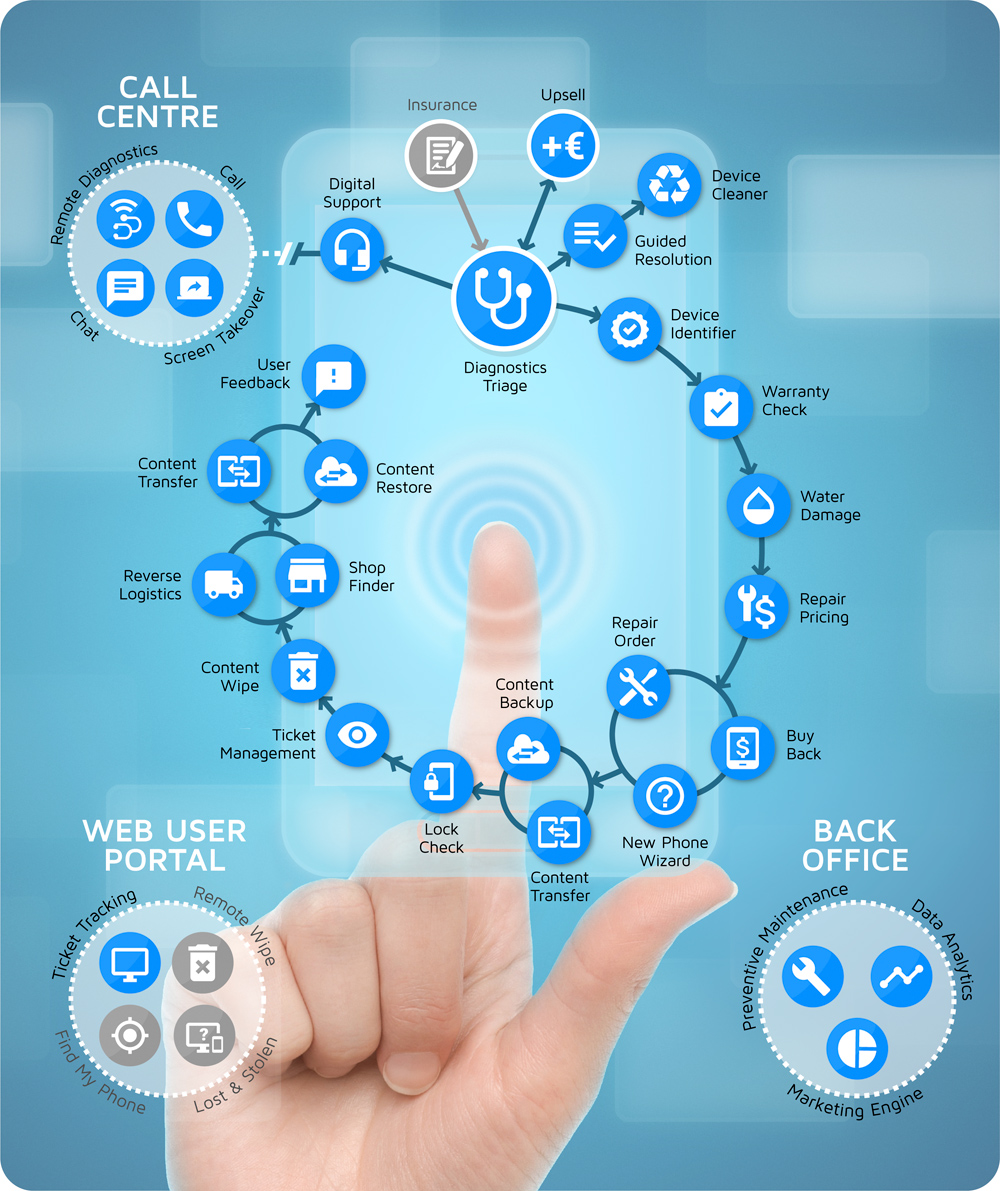 The challenges of today's after-sales processes
High NFF, risk and fraud erode margins and customers lament the experience
Today's After-Sales process for Smartphones is heavily fragmented, leading to bad customer experience, a multitude of inefficiencies and opportunities wasted.
Consider a normal repair process. The customer needs to:
Figure out if the device is really broken. This is a process that may involve many hours of playing with the device, researching on the Internet, speaking to call-centres and asking friends for advice. Results are typically imperfect, leading to high NFF.
Figure out whether the phone is in warranty. This can be a question of searching through old sales receipts or researching on websites.
Determine the cost of a repair if not fully covered… or additional costs like shipping that may apply: Again, hours of research through various channels.
Send in the phone for repair. This frequently involves a trip to some store, takes up shop assistants' time and brings unhappy customers into a location to meet.
Figure out how to survive days without a phone, i.e. getting an old phone or a loan device up and running, somehow transferring essential or general data. This may be done with specialised terminals in the store, which could lead to waiting around for hours, especially if the entire data needs to be transferred or backed up.
Waiting for the phone to return, often without any status or good communication path if unforeseen problems occurred – such as the customer leaving the phone locked.
And finally transferring data back to the repaired phone where all data has been wiped.
This is just the bare-bones process. If repairs cost money, a customer may consider trading-in his device or upgrading to a new phone better suited to changed needs. A customer may also (re-) consider insurance during such events.
A customer will love anyone who provides an answer that avoids an unnecessary repair and will cherish help and sensible advice at such a traumatic time, which can lastingly form brand-awareness for both provider and OEM.
State-of-the-art after-sales
An end-to-end mobile experience. Whenever, wherever
In a state-of-the-art after-sales process, the customer can, from his phone:
Diagnose the issue on the phone, providing effective triage and eradicating NFF
Determine warranty status
Determine repair options and costs
Determine buy-back value
Browse potential new phones uniquely suited for the customer's profile
Initiate effective remote support session, if necessary, including meaningful remote diagnostics
Initiate the repair process, arranging shipping
Provide advanced warning to the repair centre with the verified device details, certified unlocked and with pre-diagnosed issues, leading to optimised spare-parts handling and faster turn-around times
Transfer data and content peer-to-peer to a loan phone at his/her own convenience at home via WiFi
Securely wipe the phone of any private data
Monitor the repair ticket as the repair takes place and communicate with the repair centre for any unexpected issues found
Transfer back content from the repaired phone and wipe the loaner
Benefits
Dramatically improved Customer Experience
Decreased NFF, risk and fraud
Improved Process Management that you can actively steer
Save costs
Additional revenue sources
In the long run, providing an app with a significant install base will also yield dramatically improved intelligence, which can be farmed for:
Improved vendor management
Advanced issue detection
Improved supply chain management
Predictive maintenance
The app becomes your presence on the customer's device, locking customers in to one supplier of repair services, also for other device types and as a favoured channel for customer support interaction.
WebToGo's modular solution architecture allows to bring your after-sales process on the device just as you want it.
All modules are independent building blocks and don't need to follow any specific order.
Downloads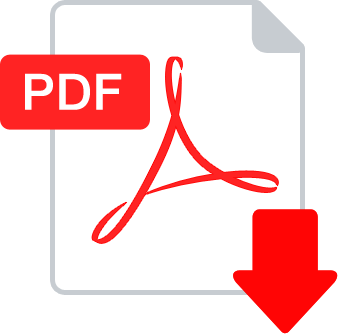 After Sales Brochure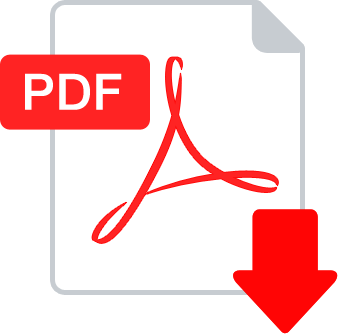 After Sales Feature List