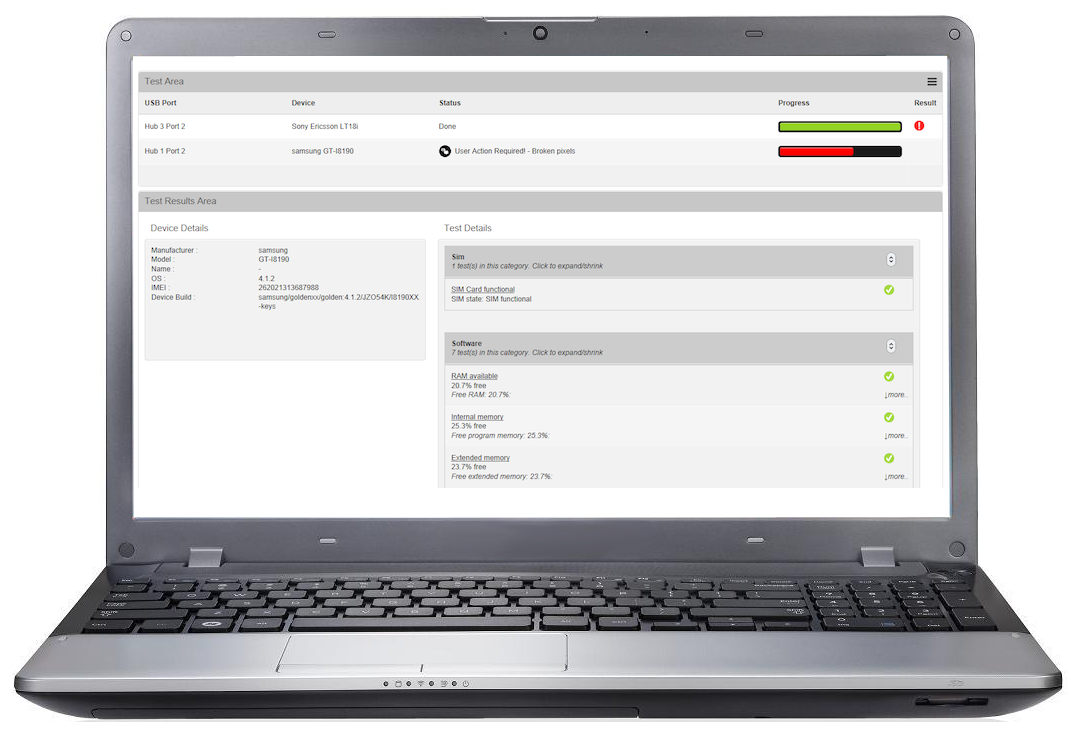 Optimised smartphone repairs
A leading repair company was searching for a solution to optimise the repair process from device check-in to return, increasing the productivity and streamlining the diagnostics process reducing costs, time and human errors.
WebToGo's Repair Centre Diagnostics Solution was customised and integrated into the existing processes and is today used to pre-filter smartphones by diagnosing whether they require hardware repair, software flashing and to document work done on the device upon return.
The solution allows diagnosing any number of Smartphone devices simultaneously plugged in to a standard Windows computer via USB cable. The process is fully automated and only requires minimum interaction on the end-device. The results of the diagnostics process are presented in a modern and user-friendly interface allowing for quick and accurate decision on the actual status of the smartphone.
In addition, diagnostics results are aggregated in a central database where a complete history of all diagnostics and repairs is kept, providing this way a self-maintaining knowledge pool of real customer issues and their fixes.
Mobile First After-Sales
Case Studies