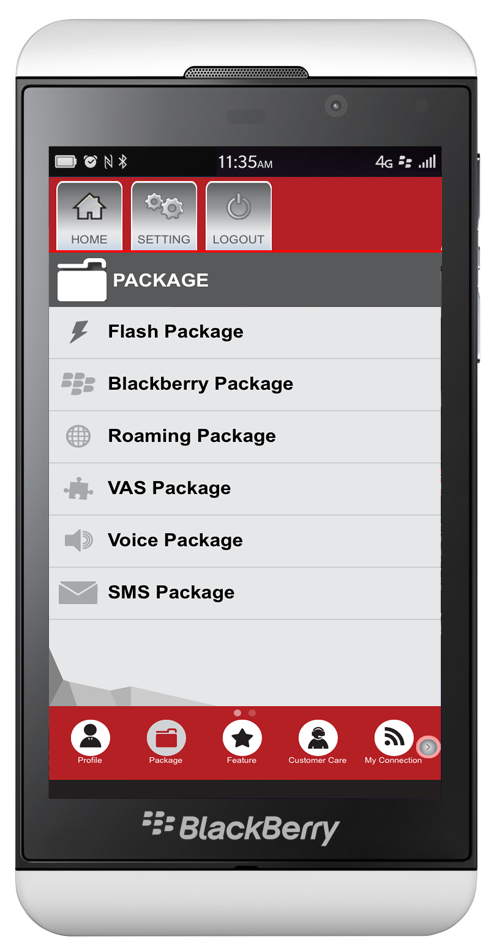 Leverage all your services in one on-device portal
In 2013, one of the world's largest national operators issued a tender and selected WebToGo to provide a cutting edge on-device portal for all smartphone and laptop platforms to enhance its customers' experience and improve revenue.
Previously, their customers had to handle a multitude of channels or fragmented apps, with different user-experiences on different devices and apps that were created by local agencies and not built to last.
WebToGo provided an end-to-end system, including a middleware solution bundling all the operator backend server APIs and providing customers access on a unified cross-platform client app developed in html5. The solution is available on Android, iOS, Blackberry, Windows Phone and Symbian devices as well as on Windows & Mac computers and went live within four months from the start of the project.
The application not only allows users to access tariff information and check balance, to purchase additional credit and content such as music and Ring Back Tones for themselves or as a gift for friends and family.
Other features include Self-Care and Complaint tracking, Multi-SIM support, a store locator and social network integration. The comprehensive service also leverages WebToGo's state of the art mobile marketing platform to send messages and ads to targeted users.
The connection management features seamlessly hand over traffic from the Mobile connection to WiFi using WISPr authentication on the Telco's proprietary hotspots.
On-device Portals and Mobile Applications
Case Studies