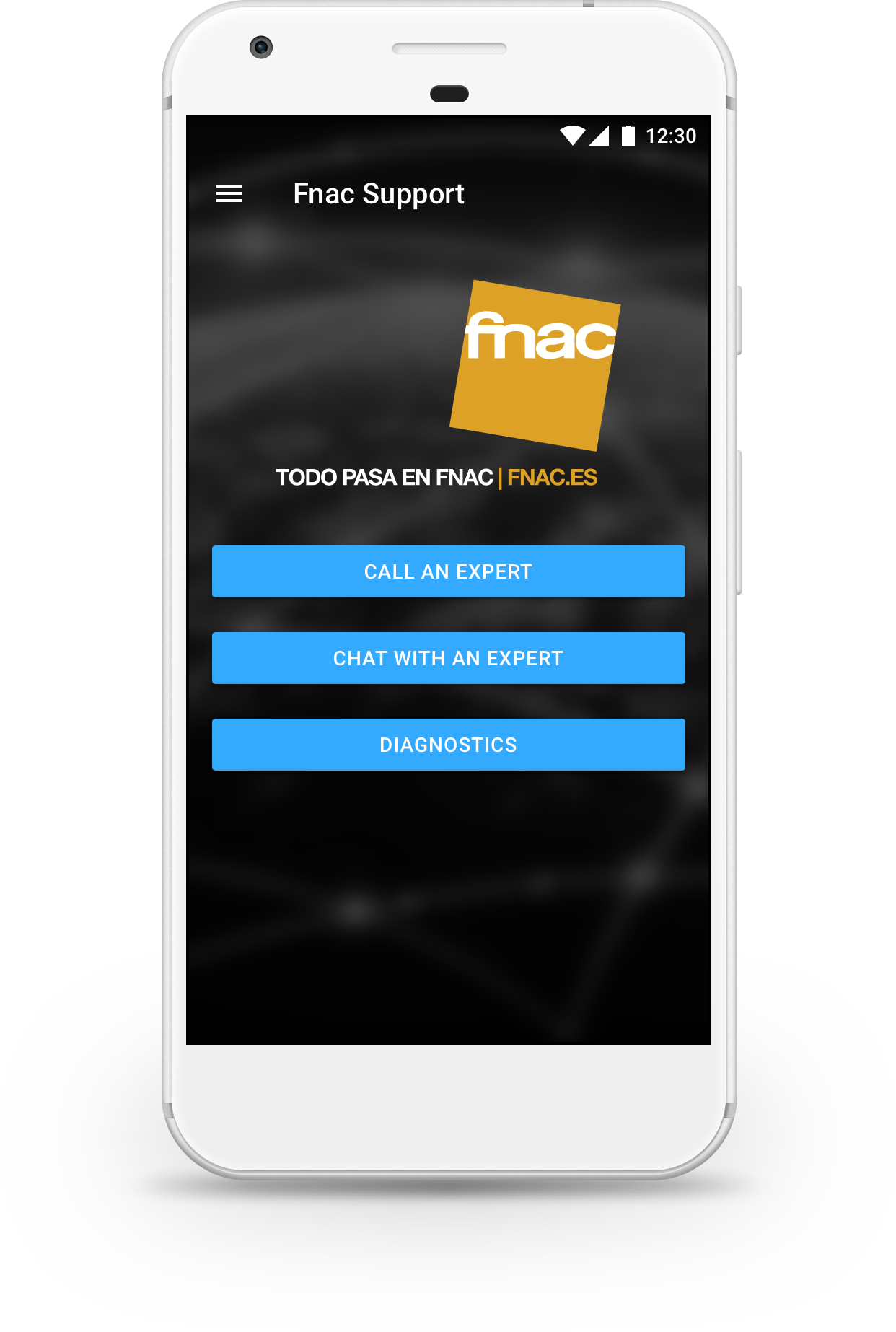 FNAC launches premium technical support service for smartphones and computers
FNAC has introduced a premium technical support program running WebToGo Software to provide effective customer support to their end-users.
Digital consumers own 3.64 connected devices on average, expected to surpass 6,58 by 2020*. The need for support grows in parallel with the uptake of these increasingly complex devices. With their premium customer support service – "Pack Family Assist" – FNAC Spain proficiently addresses any technical issue or concern customers may have through a unified call centre at a very reasonable price.
Pack Family Assist is the most recent addition to Clínica FNAC services. The costs? An additional 9,99€ a month gives customers access to remote assistance for up to 5 devices such as Smartphones, Tablets, PCs and Laptops.
The service is run by Techfore, a leading Spanish customer support company, who now can offer support via hotline, chat and remote access for all devices running Android, iOS, MacOS and Windows platforms.


"WebToGo's solutions allow us to provide premium technical support to our customers digitally, leveraging device diagnostics and guided issue resolution to provide a better user experience" says José María Ruiz Serrats, CEO Techfore.
Customers can download the application "Soporte FNAC" by WebToGo from the Android and iOS App stores. The software identifies and diagnoses the device for troubleshooting and allows end-users to call or chat directly with the Techfore team. Support agents can analyse the technical data of the device gathered by the app and assist the customer throughout the whole process.


"We are delighted to expand our co-operation with Techfore and strengthen our position as a leading supplier of mobile-first after sales solutions in all FNAC electronic retail stores throughout Spain" says Dr. Peter Duesing, WebToGo's founder and CEO.
Mobile First After-Sales
Case Studies