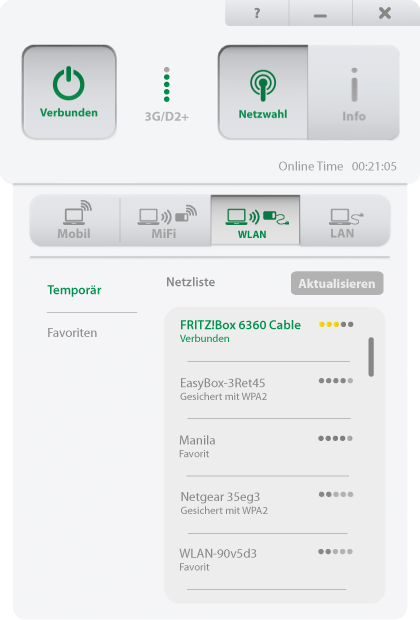 Ensure your mobile workforce is always online
A leading insurance company in Germany required a connectivity solution for their sales force. A specific need was to allow their sales representatives in bordering rural areas secure access to the Company's CRM system over multiple networks. Roaming management and automatic fall-back for low or no-bandwidth cases were also in scope.
WebToGo provided a connection manager which establishes a secure and encrypted connection with a configuration script to launch the VNC client automatically. The connection manager works with all major USB and MiFi devices and includes network performance testing and automatic handover between LAN, WiFi and multiple mobile networks with logic to apply the customer's roaming rules and policies.
The Management Server allows the insurance company to track connections and map them on a coverage map of the signal strength displayed on their monitoring server.
Case Studies
Case Studies