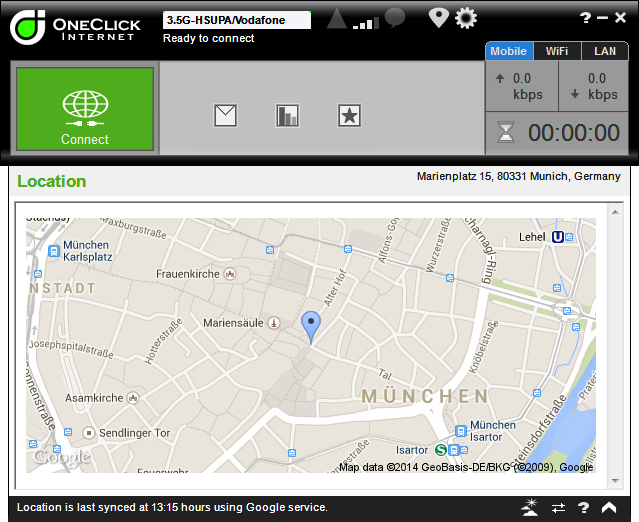 Create value from your connection managers
A global Telco approached WebToGo in 2009, aiming to externalise development of their laptop connection management solution. WebToGo provided a unified solution for MS Windows, Mac OS and Linux based on its best-of-breed OneClick Internet Connection Manager. Different configurations with different branding and customization options can be built at the click of a button to cater for differences in the 25+ business units, all served from WebToGo's industrial auto-build Web Front-end, which generates ready-to-deploy executables for all target platforms.
Since then, the solution has provided connectivity for the entire global device fleet and has allowed a customer experience that is independent of device vendor, always meeting tight time-to-market deadlines. But beyond this, the solution now serves as the basis for a wide range of value-added services, ranging from smart WiFi hand-over to user-friendly USSD based billing-system integration.
Today, the solution serves millions of customers in 25+ countries with smart targeted mobile advertising, configurable via a special Web-Interface. It integrates customer registration and leverages connection data to provide valuable Quality of Service data on the network coverage as it is delivered to the customer.
Mobile Connectivity
Case Studies