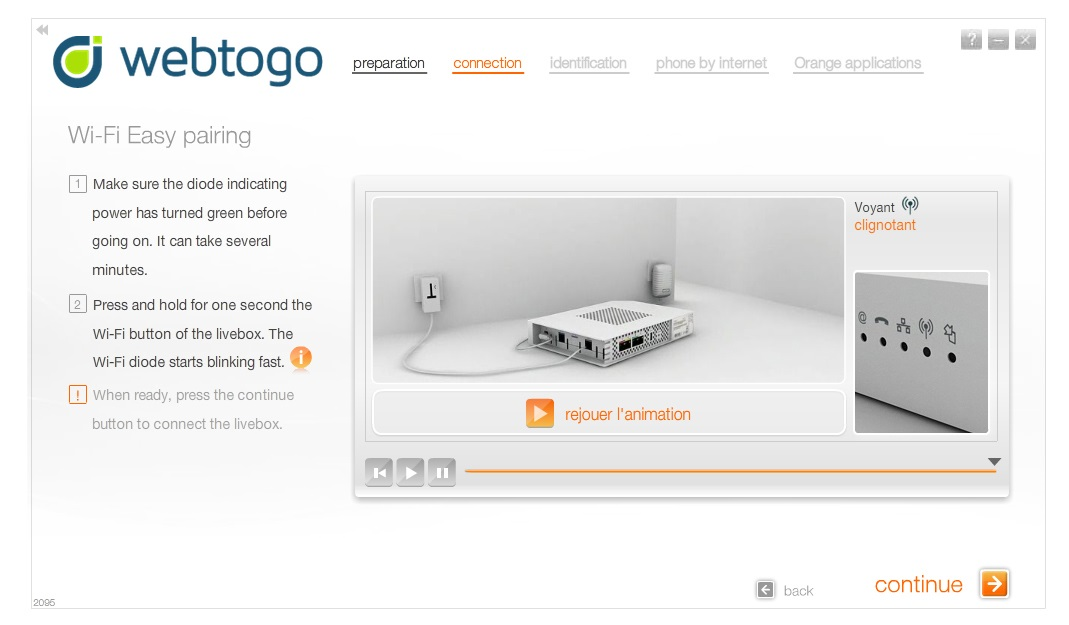 Cater for your user's experience with an Internet Connection Kit for routers
One of our key customers deploying our patented connection manager solution turned to us to simplify the initial set-up and configuration of their home routers over all OS types.
Leveraging WebToGo's experience with managing connectivity with any device, we designed a solution that would build upon the Telco's corporate image of a brand that caters for its customers with out-of-the-box services that don't require calling customer support.
The resulting Internet Connection Kit uses flash technology to provide a user friendly procedure to connect all the required devices to the Internet. Short videos illustrate the cable connections and automatic tests validate steps such as driver setup, device configuration, Internet availability, alternative MBB provisioning. The software also guides the user through the installation of additional services such as parental control, antivirus protection and other Telco offerings.
The product has been used in hundreds of thousands of houses all over Europe.
Mobile Connectivity
Case Studies