[–contact-link=5–]
Fully-fledged support agent console.
Research shows that customers who have called customer care are more likely to churn.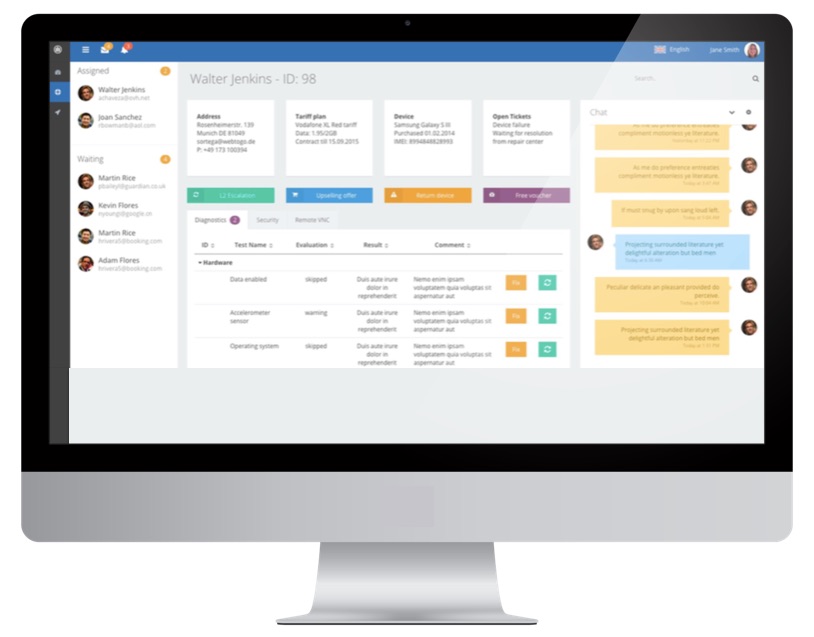 The Support Agent Console gives access to all the test results, pre-qualifying and isolating issues in an intuitive traffic-light alike way.
You'll immediately know if your customers' inability to connect is a hardware, software, OS or Network thing without asking a single question. And if you need to know his OS version you can query his device rather than guiding the user to where that information is stored.
Efficient Handover to Hotline, Store Repair Centre
When the user calls the hotline, the agent already has issue pre-qualification data fed by the Self-help app to the Centralised Diagnostics Data Management System. Users who need to buy-up are directed to the Store and issues that require repair are pre-qualified, thereby eliminating No Fault Found.