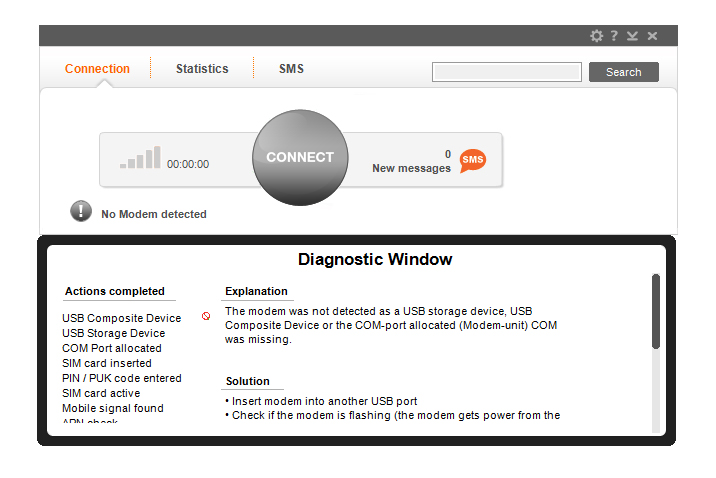 A unique connectivity solution with self-help and usage statistics
A leading mobile network operator in Denmark required a smart Connection Manager capable of helping users solve connectivity issues without calling customer support.
WebToGo provided a connection manager with a troubleshooting tool which automatically checks if the correct drivers are installed and validates the status of the device, SIM card and network. The application suggests the simplest solution to the issue detected either fixing the issue programmatically or providing self-help instructions.
The Telco also wanted to provide transparent and reliable data usage statistics to their customers. WebToGo provided a data synchronization feature to fetch real usage statistics from the company's billing servers using JSON technology.
Other features of this unique connection manager included auto-connect to simplify the internet surfing experience; silent updates and an auto-builder allowing the Telco to create customised software versions to meet their corporate customers' requirements.
Mobile Connectivity
Case Studies