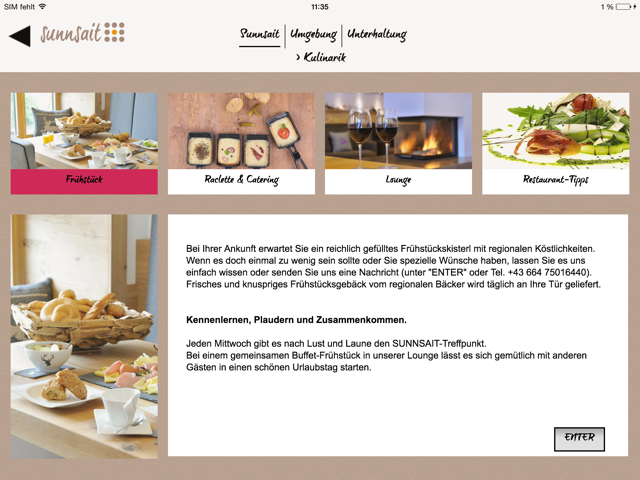 The mobile concierge welcomes you
Sunnsait Luxury Apartments are located in Salzburger Land, in the municipality of Maria Alm.
They offer a combination of nature and luxury to their guests. With the implementation of the app they are adding value to their service and improving customer satisfaction.
Because of their business, the app helps them to communicate with their guests. As the apartments don't have a traditional reception service, communication is key. The app's messaging system allows the customer to communicate with the staff for any doubt, request or other comments.
Hotelling Solutions
Case Studies