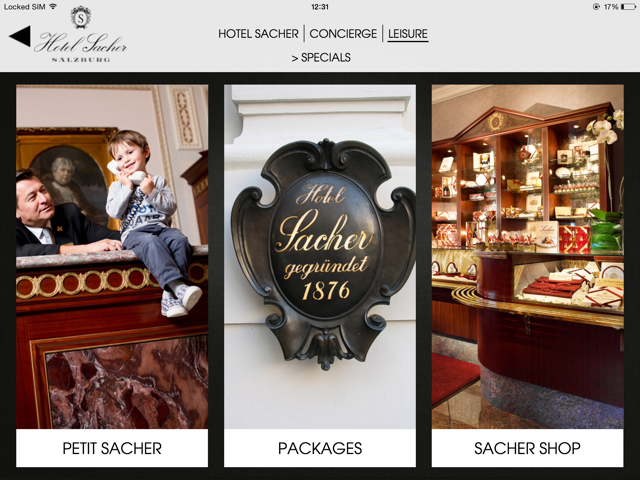 Share your experience from the Hotel's tablet
I-frontdesk is very happy to be in the Sacher hotels in Vienna and Salzburg, luxury hotels focused on an exceptional guest experience.
With the tablet app the hotels can offer more services to their clients and enhance the customer relationship.
A feature, which stands out, is the offer of international newspapers in real time. The app is also used for ordering in-room dinner, spa booking and to receive any other relevant information for a pleasant stay. Guests can also share their experience at the hotel through social media directly from the app.
The i-frontdesk solutions brings innovation to Sacher's exclusive customers and classical environment.
Hotelling Solutions
Case Studies