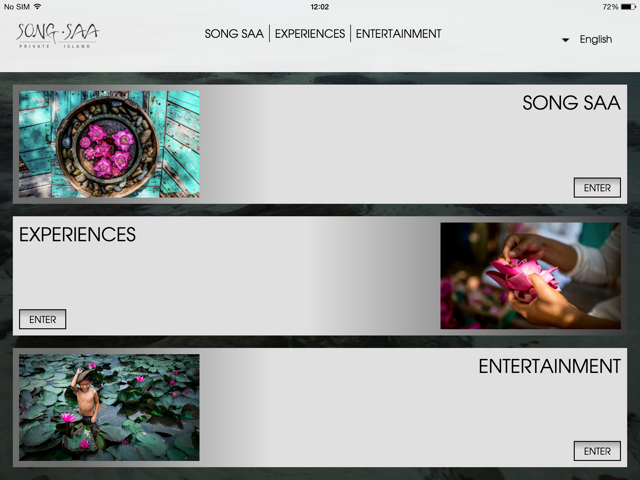 Restaurant orders from your iPad
The Song Saa private island resort has implemented the i-frontdesk solution. The resort is based on offering a service with high value for their customers. They won the prize of the most soulful spa in the Spa Awards Condé Nast Traveller 2014.
Their food service is centred on offering an enriching experience with local products. With the app they add value to this service as the guests can make their orders directly to the restaurant through the tablet.
"i-frontdesk is not only a smart software solution but also an additional value for our guest services."
Rory Hunter, Owner Song Saa Private Island, Cambodia
Hotelling Solutions
Case Studies